The City of Wells
Whilst you are visiting Greyfield Farm Cottages, why not go and visit the smallest City in England – The Ecclesiastical City of Wells (for those of you who saw the film Hot Fuzz it was used as the Village of Sandford).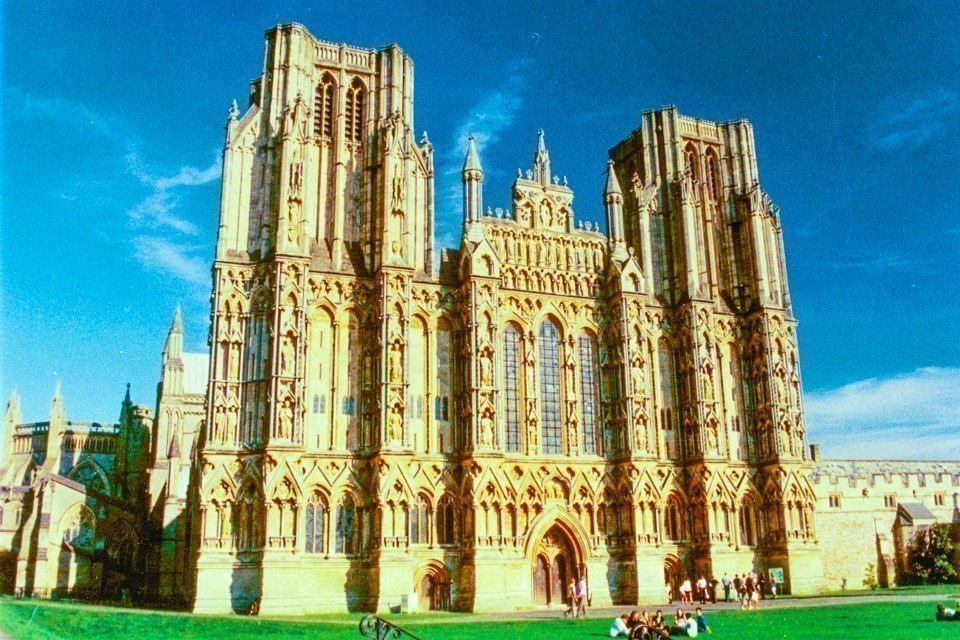 Visit the great Cathedral of Wells (see picture) with its magnificent west front, fabulous clock and famous scissor arches. Go and enjoy some of the great live music that is performed in the cathedral and if you are staying over Christmas the candle lit carol service is a must (tickets go on sale in August and are popular).
Go and see the Bishops Palace. Next door to the cathedral you can visit the home of the Bishop of Bath and Wells, with its moat and fortified wall. In the grounds you can see the wells that give Wells its name.
Go and have coffee and cake or lunch at the Sadlers Street Cafe in Saddler Street (great food, coffee and fabulous cakes – highly recomended).
On a Wednesday morning visit Wells Market in the old Market Square with its attached Farmers Market.
Visit the nearby attraction of Wookey Hole with its caves and handmade paper mill.
If you fancy something vegitarian try the Good Earth Cafe or go down the road to Glastonbury where you are spoilt for choice.