The City of Bath
Closest to Greyfield Farm Cottages, the most wonderful historical city of Bath (UNESCO world heritage cultural site 1987) has to be one of the better reasons for visiting. It is a must visit site for everyone.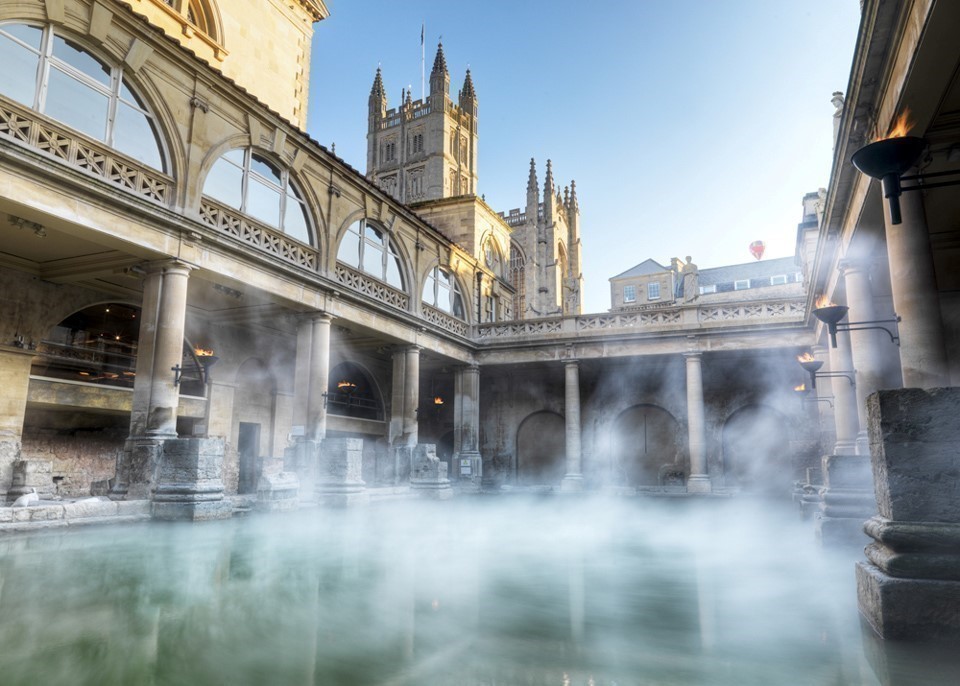 The natural Hot Springs in Bath define the City.
Bath has its roots in legend of King Bladud (The Father of Shakespears King Lear) 863 BC with the founding of a settlement at the site of the natural Hot Springs and it became dedicated to the celtic goddess Sul.
900 years later the Romans arrived and renamed the settlement Aquae Sulis after its local Goddess and the Hot Springs. During their nearly 400 year rule they built a magnificent temple and baths complex, a sanctuary of rest and relaxation, the Roman Baths that you can visit today (Highly Recomended).
Today you can bathe in Sul's Hot Spring waters at the Thermae Spa (see our Spa Breaks) in Hot Bath Street, only a stones throw away from the Entrance to the Roman Baths.
In the Dark Ages 675 AD the Saxons arrived, built a monastery and in 781 AD the first Bath Abbey. The first King of England (Edgar of Wessex) was crowned here in 973 AD. In the Late Medieval Period 1499 BC the Bishop of Bath & Wells (Oliver King) rebuilt the Abbey after having a dream of angels helping to rebuild the Abbey with ladders going to heaven.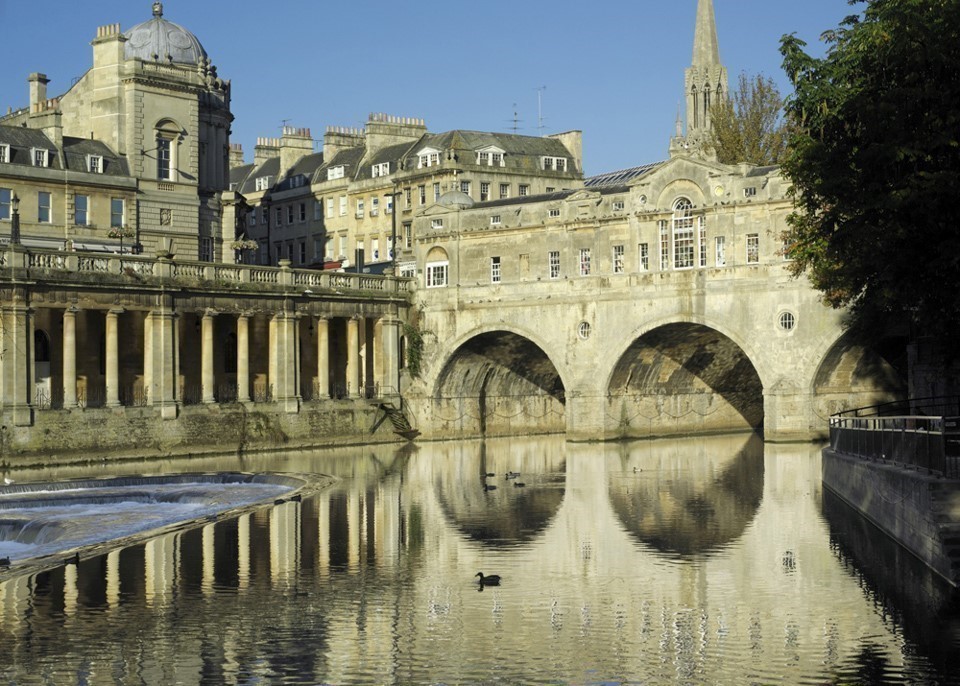 Queen Elizabeth I issued a royal charter making Bath a City in 1590 AD and started fundraising for the restoration of Bath Abbey. It is this Abbey that you can see today with its carvings of Angels on the Ladders at the West Front and inside its Glorious Stained Glass Windows, it is because of these windows that Bath Abbey is known as the "Lantern of the West".
In the early 1700's Richard "Beau" Nash, Ralph Allen and John Wood came to Bath and created the new city that you see today with its lovely Georgian Streets, Public Buildings and Houses including Baths renowned Circus and Royal Crescent. Today it is possible to visit a number of these buildings including No.1 the Royal Crescent, The Pump Room, The Assembly Rooms with its Costume Museum, The Guildhall and the delightful Pultney Bridge.
During this period it is said that a young Huguenot refugee Sally Lunn settled in the City after learning the baking art in Bristol. She created the famous Sally Lunn Bun, which you can still enjoy today in Sally Lunns the secret recipe is handed down with the deeds to her house.
Another famous resident during the Georgian period was Jane Austin she is celebrated here at the Jane Austin Centre in Gay Street between the Circus and the Royal Crescent.
The new Georgian Style Southgate Shopping Centre is close to Bath Spa Station linking it to the City Centre.